The Diabetes Education Program provides:
Diabetes education and support for adults and their families
Individual and group counselling for clients and family members (choice of in person or virtual appointments)
Education to support your goal setting and help you live well and manage your diabetes
Chiropody or Foot care services when enrolled as a client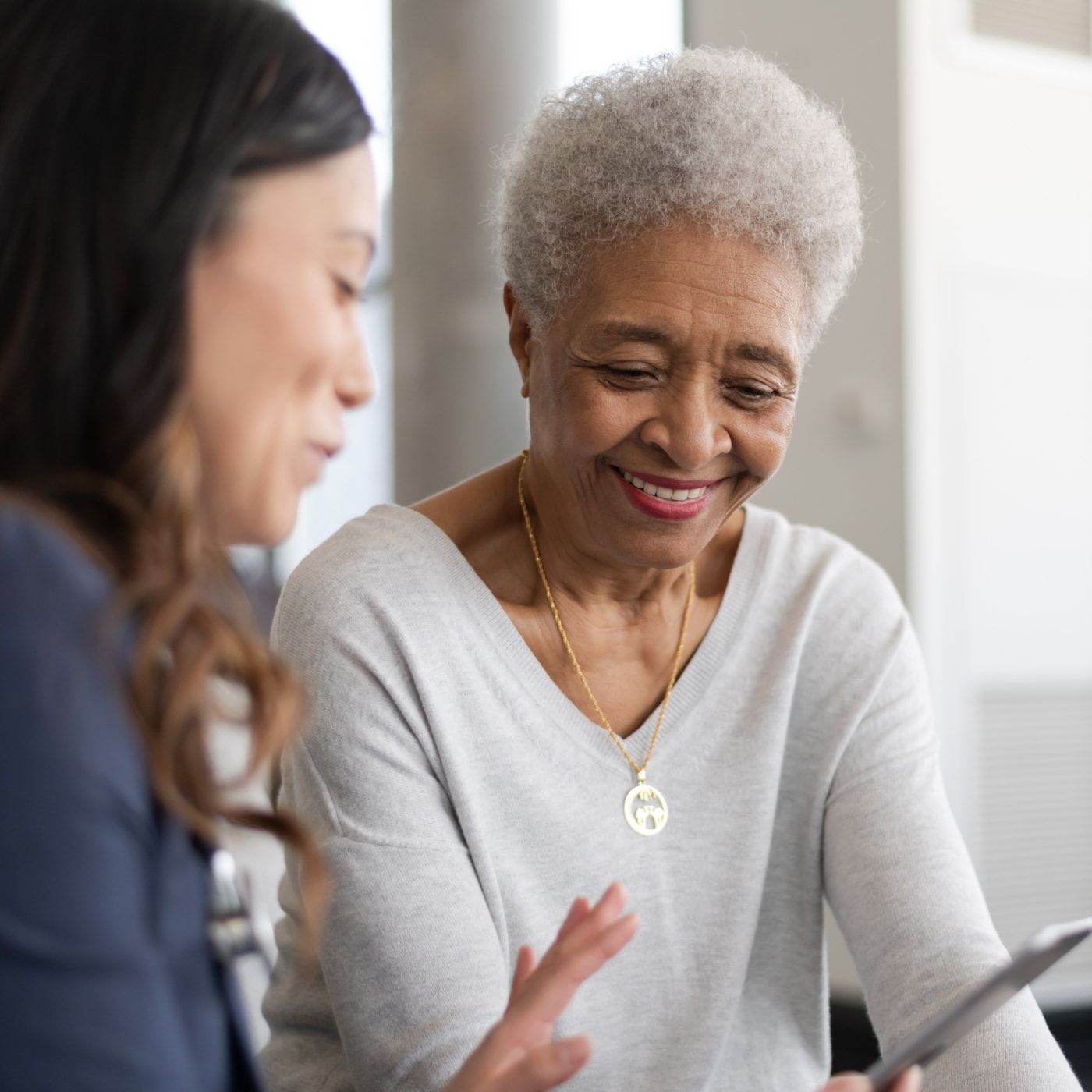 The Diabetes Education Program is available to people:
who are living with Type 2 Diabetes or
who are at risk of developing diabetes (pre-diabetes) and their families.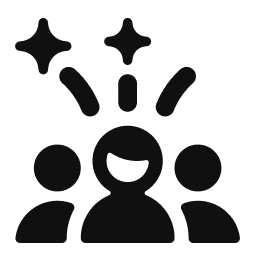 We also offer Diabetes Community Outreach.
More Information 
For Who: Registered and new clients who are living with Type 2 Diabetes, are diagnosed with prediabetes, or are at risk.
Location: Bramalea & Malton Sites - Virtual or in person services provided.
Appointment by: To book an appointment with a Diabetes Nurse or Dietitian call directly to 905.451.6959 or have your doctor send us a referral.
Languages offered: Hindi, Urdu, Gujarati, Polish, Punjabi, Tamil, Telugu, Marathi and English.
Interpretation available through third party interpretation services for other languages.
For additional information and support:
Organizations providing education on Diabetes:
Feel better!
Are You Living with Type 2 Diabetes or Pre-Diabetes?
Speak to a Registered Nurse and Dietitian. 
We offer two locations to serve you better:
Bramalea Community Health Centre located in Brampton
Four Corners Health Centre located in Malton
You Will Learn How To:
Control your blood sugar levels
Choose healthier foods
Get moving with a regular and safe exercise plan
Take medication correctly
Reduce the risk of complications
Deal with difficult emotions
Test your blood sugars
Achieve a healthy weight
Lower cholesterol
And much more...
Join Us For
Individual Counselling:
You will see a Registered Nurse and Dietitian.
They will focus on your needs.
Group Education:
Learn about diabetes with others living with diabetes.
Call us about upcoming groups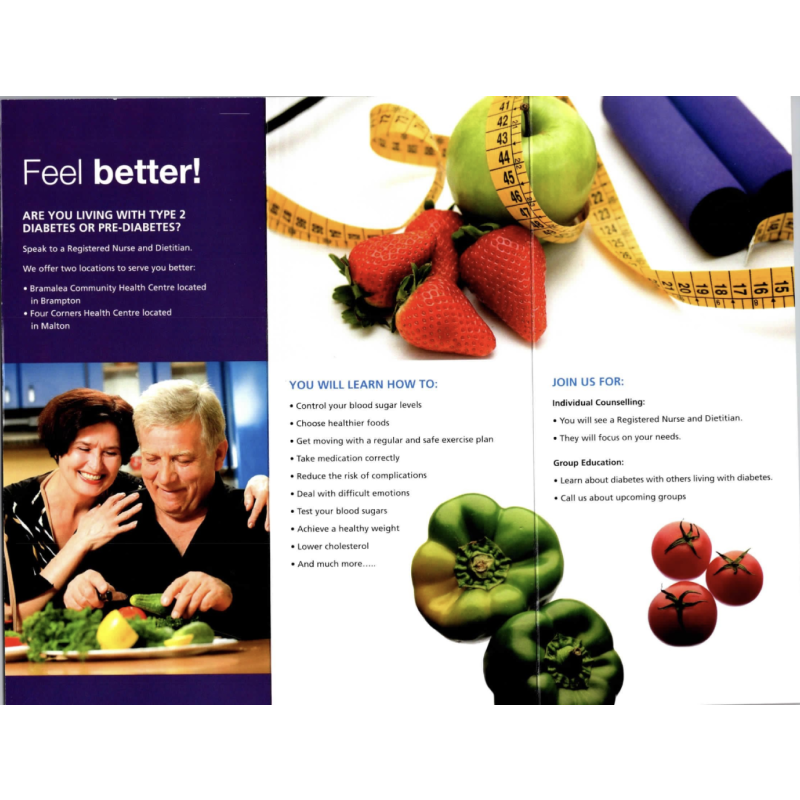 Our Team is Your Team!
All our programs and services are FREE.
Free Parking!
Interpretation available on request.
www.DiabetesEducationProgram.ca   
mail.dep@wellfort.ca 
40 Finchgate Blvd, Suite 224 
Brampton, ON L6T 3J1
905-451-6959
We offer flexible hours
Westwood Square 
7205 Goreway Drive, Unite 75
Mississauga ON, L4T 2T9 
905-677-9599
We offer flexible hours
Diabetes Education Program
Take Charge of Your Diabetes